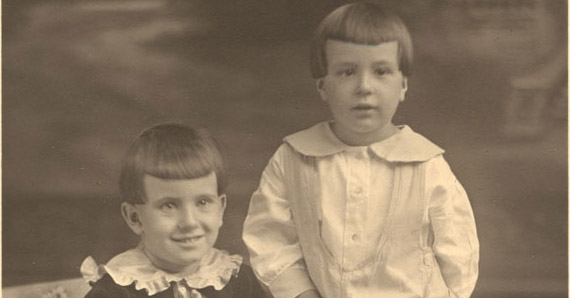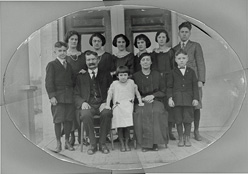 Two Blanchards and an old family picture (c) J K Blanchard Enterprises
Welcome, Family, Relatives, Friends and Guest.
Guest OR Contact Us / Request Access
---
It has been brought to our attention: That some new browsers like Firefox Quantum and Google Chrome are not showing the standard blue clickable links!
The above will display two OR's with no visible text of the links. Mouse over will show them (Log In) OR (Guest) OR (Contact Us / Request Access) in RED and they will work!
This is true for all links on every page. We are looking into why this just started happening after years with no problems! Someone changed some software? It was not us.
Also this problem seem to only occur on computer running on a Windows platform. Mac's and iPhones do not seem to not have the problem as tested by running Firefox Quantum on a Mac.
---
Click on GUEST to browse this site looking for ancestors or just enjoying yourself. As a GUEST, you are not able to view information on a person who has living immediate family members (parents, children, grandchildren, grandparents). If you have more information on someone and you are not related to even one person listed on this site, please use the Contact Us / Request Access feature to provide that additional information, or to give us corrections if we have something wrong. We will need your name and address so we can contact you if we have questions about your suggested changes.

In addition to the usual Family Group Chart and Pedigree Chart, there is a Full Pedigree Chart and an Ancestors page. Feature of this site include linking data to a person. This includes: Pictures, Voice, Video, Military, Cemetery, Obituary, Recipes, ...

This site has the capability of handling multiple families. It is being used by our family members and friends so currently there are no fees required. If you are related to one of the families on this site and want to make the changes yourself, you will be required to setup an account, again using the Contact Us / Request Access feature. We will provide you with your own Entry Number and a temporary password (you can change it when you actually login). When you login and give us your changes, please also provide the source of the information, as we are trying to make this website as accurate as we can. To make the additions or changes, use the Family Group Record page which will come up with our current information filled in. Edit this information and submit it.

This site is different from most genealogy sites in that it focuses on the person (individual) instead of the family. Each person (individual) is assigned a unique "Entry Number" with their given (birth) name. This "Entry Number" can have multiple names associated with it, as well as multiple dates, which allows recording of differences in various records, as well as variations in a person's name. For example, John Robert Smith, Jr. might be known as John Smith, John R. Smith, J. R. Smith, Johnny Smith, Robert or Bobby Smith (yes, many people use their middle name instead of their first name), or any other variation with or without the "Jr." However, each Entry Number can have many parent records but only one biological mother or father, so where there is a discrepancy in parentage, the affected field should be set to Unknown, with the information in question being put in as a Comment until clarified.You can select that persons Family Group Record page and then select from the spouses if there is more than one to see the different Family Group Records. Also, adoptions in the pedigree chart are shown with a dashed line.
---
(For logins, you need to use https [the locked lock will show up in you browser] so you password you enter can't be read by other computers on the web. We only keep the safe encrypted version of your password for comparison on our system so we can not tell you what your non-encrypted password is! Our database [password protected] only has this and not you cleartext password! You can request us to make you a temporary one by using the "Contact Us" form. And then you can login using it and change it - at least 3 of the 4 types and at least 8 long.)
The program will not store anything on your computer unless you ask it to. The only thing you can ask it to store is your login ID and your encrypted password in your cookies. This was added by request since the program requires the passwords to be secure and some people have trouble remembering a secure password. Our web site does not have any advertisements, popups or anything to annoy people. An advantage is that your whole screen is available for us to put data up. Your viewing pleasure is worth more than the extra money made by adding them. To bad more sites do not feel this way! Our goal is to make the best genealogy program available.